Custom Aquarium (Fish Tank) &
Koi Fish Pond Builder
Living Art Aquarium expertise in aquarium manufacturing and koi fish pond construction in Chennai, India. Pioneering with 2 decades of experiences.
We believe in trust, quality & satisfaction.
Living Art Aquarium, is well established aquarium (fish tank) and koi fish pond filtration manufacturing Company in Chennai,  located behind Thiru. Vi. Ka nagar Bus Depot successfully entered in the global market 20 years back to conquer the local marketplace like Chennai, Bangalore, Hyderabad, Delhi, Kolkata and metropolitan cities in India. We are the most technically knowledgeable aquarium & fish pond builders to build or manufacture a new concept for your place using the latest technology and long-term system.
Let your aquarium ideas be in the right hands that deeply understand you as a person and feature the same in your design.
At Living Art Aquarium, we provide Quality aquarium & koi fish pond service, time bound, cost effective and value added services that require specialized expertise. Our best and quality aquarium (fish tank) and fish ponds  construction are built with high  standards. We are one of the best Aquarium & Pond specialist company in Chennai with a lot of latest tools to ensure your place looks lively. we have new imaginative concepts and plans to your places with turnkey projects.
Aquarium (fish tank) Manufacturing
Transform your place with jaw- dropping custom aquariums based on your ideas. We undertake aquarium projects that will impact the overall look of your interiors. We are  manufacturing all size of aquarium tanks limited to your designs. No matter size and shape.
Koi fish pond Construction & filtration
A healthier lifestyle comes with the healthy infrastructure you live. We give you a breathe – taking modern & unique ideas for a Koi pond. We work hard to give life to the environment by adding great features and new concepts for the chillness of eyes with the good Life Support System
aquarium maintenance & cleaning service
Impress your guest with the well maintained aquarium. Living Art Aquarium is your one stop solution for a scheduled service to get on the time completion. Be stress free this 2020 and let us take care of your aquarium and Koi pond maintenance with our perfect expert.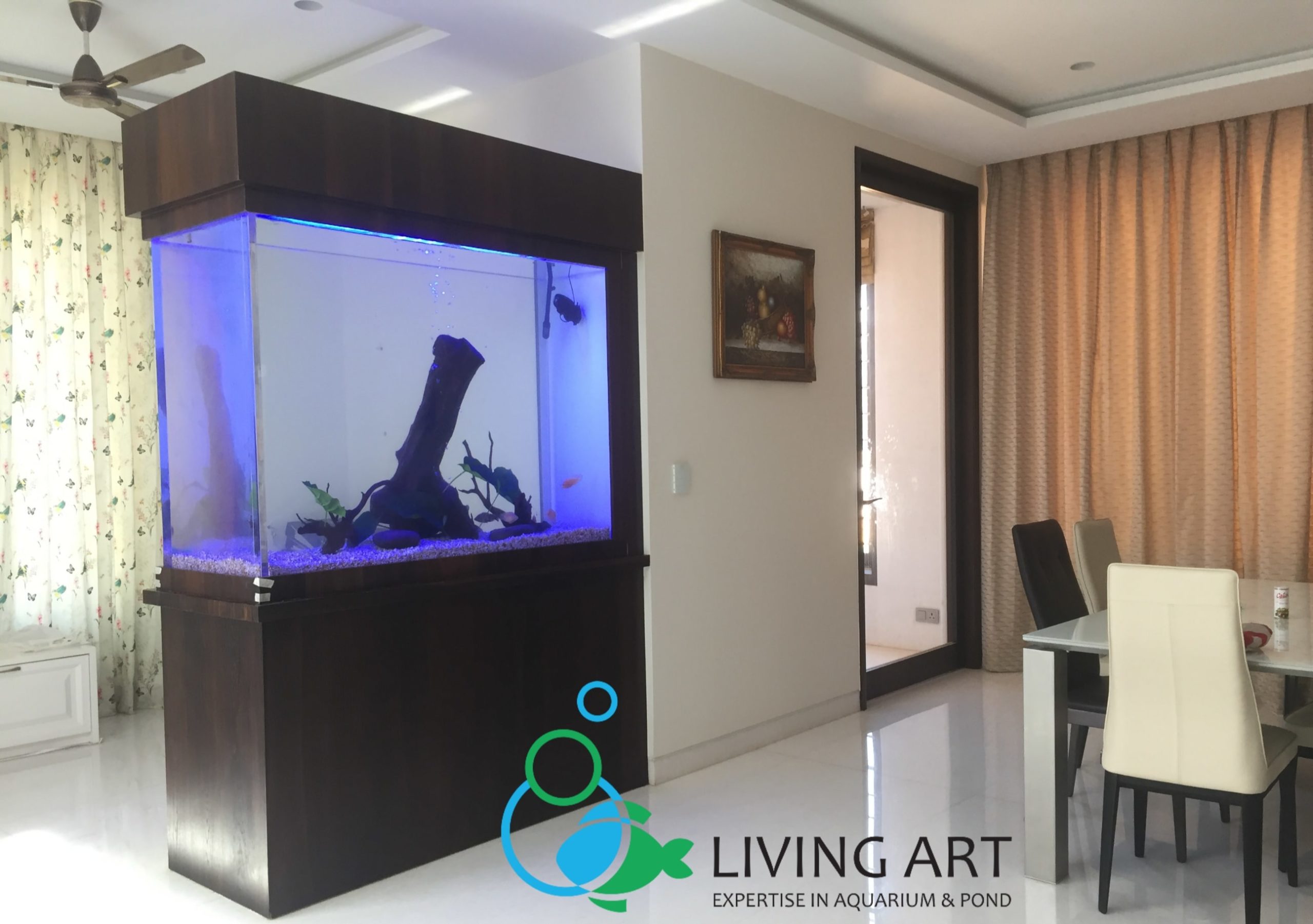 Here are some VIP's testimonials that will help you to know our hard work.
While I was looking for an good aquarium service provider, my friend Mr. Saravanan introduced me about Mr. Meeran. A quality service with scheduled work.
My friend referred us about Living Art Aquarium. A good person with a professional aquarium skills. I understood his experience through the way he deal with things.
I was not in country while the aquarium installation happened in my home. Everything was operated over the phone call based on the scheduled. A lovely work from Living Art Team.